Extraordinary Weddings Don't Just Happen... They're Planned.
Capitol Plaza has the experience, facilities, and elegance to make your dream wedding a reality. From intimate receptions for 20 guests to grand events for over 200 in the Governor's Ballroom, we work with each couple so that their event is like no other.
"You were a shining beacon of organization & efficiency. (The Capitol Plaza) was always on top of everything throughout this process and gave us amazing guidance."
"We cannot begin to thank you and your team for everything you did to not only make our wedding happen… but to make it perfect!"
"This experience has been great and you have catered to our every need. I would very highly recommend the Capitol Plaza to anyone getting married."
Our Wedding Packages
Our 'all-inclusive' wedding packages are the most popular because they combine your private banquet room, and elegant meal featuring award winning food from the Capitol Plaza / J. Morgan's kitchen, wedding cake, fresh floral centerpieces (except The Perfect Match), Bridal Hotel Room, and dedicated wedding coordinator. Click to view each package:
[ Tying the Knot ]   [ Around The World ]
On-Site Venues
Where you hold your ceremony and reception is a major part of your wedding planning. The Capitol Plaza offers a number of creative and distinct venues. Our wedding team offers full coordination services of your ceremony and reception services when booking directly with us.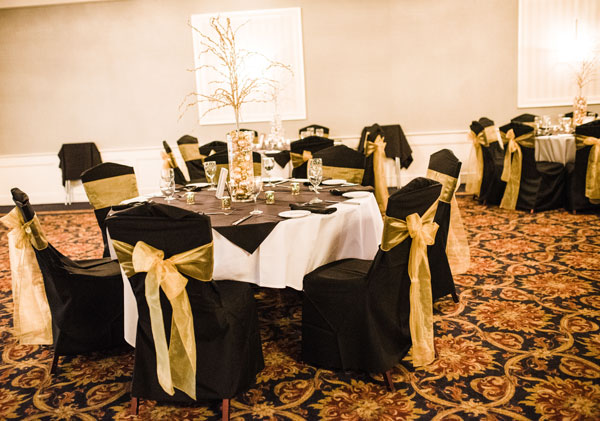 The Governor's Ballroom
The home of Central Vermont's most elegant events. Stunning and modernly redesigned in 2015, the Governor's Ballroom is perfect for a reception of any style.
Reception Capacity: 75-250

The Montpelier Room
The unique tiers of the Montpelier Room coupled with high ceilings and modern chandeliers offer an open and flexible floor plan. The lower section is often used elegantly for larger ceremonies. Both tiers may be used for receptions, serving hors d'oeuvres and cocktails on the upper level with dinner and dancing down below.
Reception Capacity: 40-75
Ceremony Capacity: 40-150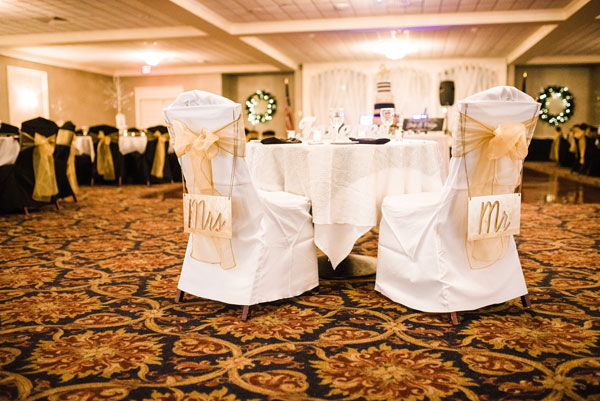 The Ethan Allen Room
The Ethan Allen Room has always acted as the front room of the hotel, and can play an important role in your wedding. As a ceremony venue, it offers privacy coupled with abundant natural lighting. As a reception venue it is home to our smaller events and those looking for intimate dining space.
Reception Capacity: 64
Ceremony Capacity: 80
Your Next Step
Simply call the Capitol Plaza Sales Staff with two things:
An idea of a date
An estimated number of people
Set up an on-site tour followed by a complimentary lunch for two at the award winning J. Morgan's Steakhouse
That is all we need to get you started! If you would prefer, email us!
Thank you for visiting the Capitol Plaza wedding website and feel free to contact us with any questions about your wedding planning process.
Congratulations,
Brian Cain, Hotel & Sales Director
To book a room, click here, or your Hilton app on any device.

802-223-5252
1-800-274-5252
Current Weather