Covid Safety Protocols
Hotel & Suites
We have become COVID experts through these last several months and want to reassure our guests that we strictly adhere to the Hilton CleanStay Standards. Please watch the video to see our cleaning standards, and see our checklist below for our standards for our meetings and events.
Brand Standards
CleanStay Room Seals
Rooms sealed and meeting rooms sealed 30 minutes prior to event start
Sanitizing Stations
With Lysol wipes & hand sanitizer in key public areas and function space
Disinfection
Common touchpoints will receive a final Lysol disinfectant wipe
Eventready Room Checklist
Provided to event planner confirming room is ready
Guest Amenities
Note pads and pens removed from event room and available upon request
Food & Beverage
Eliminate presetting of condiments, serve ware and glassware
Physical Distancing
Meeting sets and meal service respecting physical distancing
Meetings & Events
A Hilton EventReady with CleanStay inspection is performed to determine that the following event room touchpoints have been properly set and cleaned per Hilton CleanStay Standards for meetings and events.
CleanStay Standards
Door Pulls
Thermostat Controls
Lighting Controls
Phones - Wall & Conference
Stationary Room Furniture
Sanitizing Station: In place with hand sanitizer solution, disinfecting wipes, napkins, lined waste receptacle
EventReady Set Up
Tables
Chairs
Podium
Stage Items
Window Shades & Drape Controls
Audio Visual Equipment
Room Set Meets Physical Distancing Guidelines
Third Party Vendor Compliance
Team Member PE: As required by Hilton protocols and/or local jurisdictions
Food & Beverage: In place and ready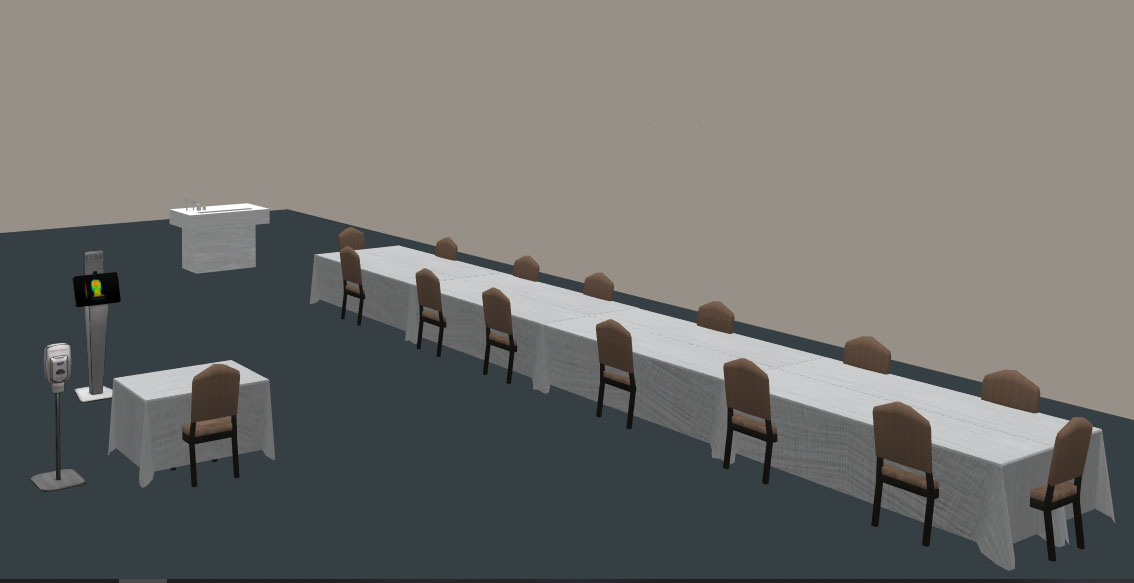 If you'd like to book a Holiday gathering or meeting, please contact the Sales Department at 802-223-5252 or info@capitolplaza.com.