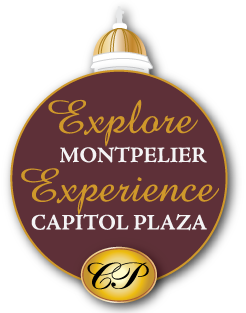 Our Weather Forecast
Check Room Availability
Wedding Upgrades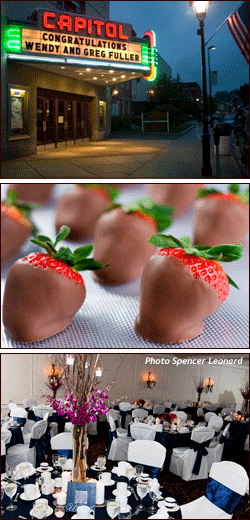 Capitol Plaza Wedding Ceremony
Exchange your vows at the Capitol Plaza Hotel in one of our private banquet rooms. The reception would take place in a separate banquet room following the ceremony. The cost for an on-site ceremony is $400 and includes rehearsal time.
Capitol Theatre Ceremony
Have your ceremony front and center. Rental of the movie theater is $600 and can seat up to 175 people. Reception would take place at the Capitol Plaza. Flexible Ceremony timing would be required.
Capitol Theatre Marquis
Have your names or something special written on the movie theatre marquis for everyone to see! Makes a great backdrop for pictures. The cost is $300.
Chocolate Dipped Strawberries
Traditionally served with the wedding cake. The cost is $3.95 per person.
Chocolate Fountain
Your choice of dark chocolate, milk chocolate or white chocolate. Served with an assortment of dipping fruits. The cost is $8.95 per person.
Linen Chair Covers
Customize your wedding with chair covers by Connie Duglin. Choose the type, style and color to match your décor. Rental prices vary.
Powerpoint Presentation
Present a slide show during your ceremony or reception. The cost is $100.
Anything else you can think of? Ask! We will try our best to accommodate you.