New Hotel
We're Excited to Announce the Newest Edition to our Hotel - The Hampton Inn & Suites. It will be located right behind the Capitol Plaza Hotel & Conference Center.
Hampton Inn & Suites in the center will feature 80 hotel rooms, elegant public space, indoor pool & fitness center and two small conference rooms. Scheduled to be completed in 2020.
Connected and to the left of the Hampton Inn & Suites is the 350 car public parking structure to support both hotels and Montpelier's downtown.
The building in the top right corner is the new Montpelier public transportation center flanked by the extension of the city recreation path that will flow directly to Main Street.
Check back here to see the progress along the way.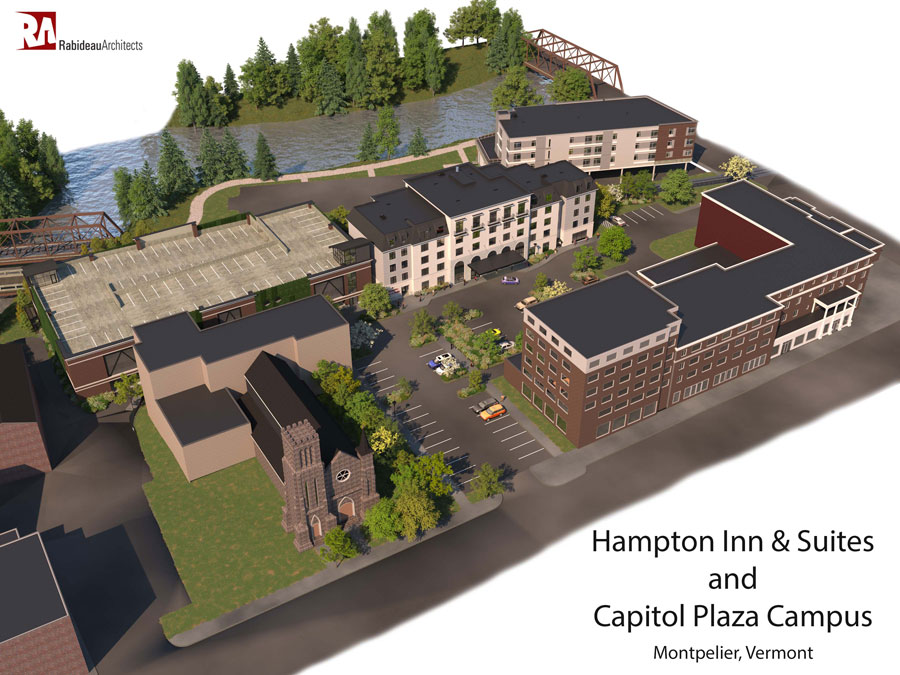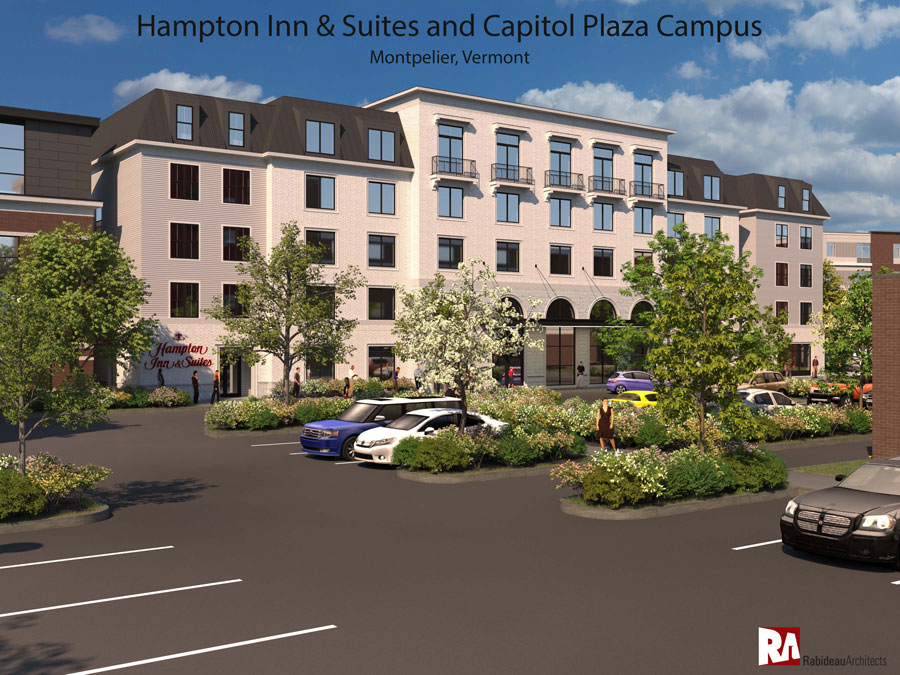 Front view of the Hampton Inn & Suites, Montpelier.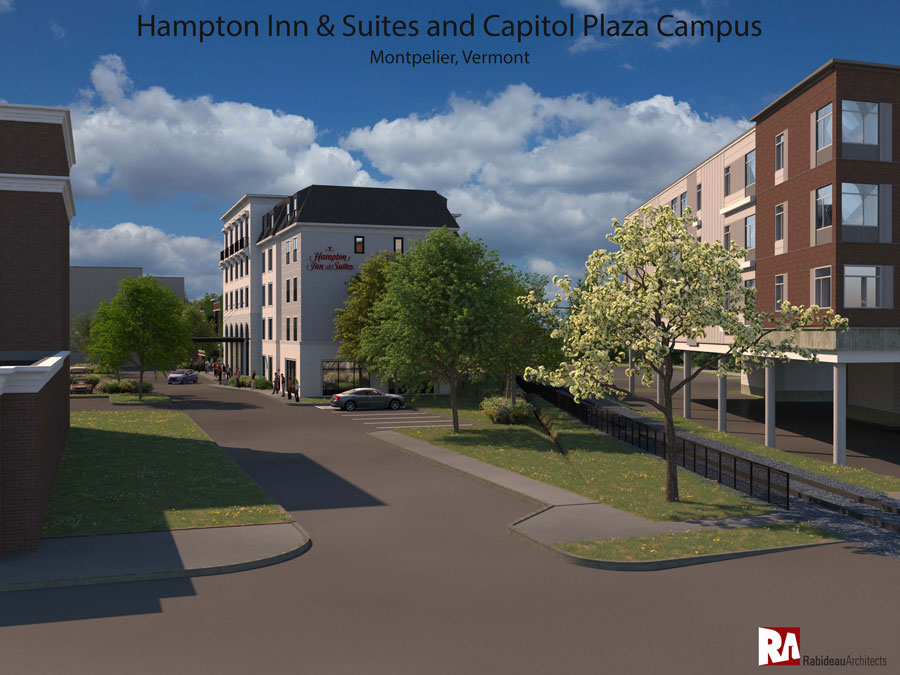 Taylor Street side entrance to the hotel campus and next to Montpelier Transportation Center.